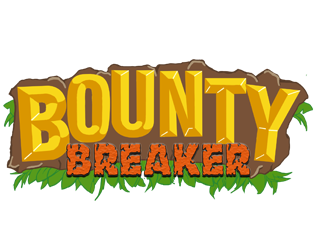 Bounty Breaker
A downloadable game for Windows and macOS
Hear ye, hear ye: All of the subjects of the kingdom are called forth to free our land of the terrible monsters within it! Do you have a thirst for adventure? What about a love for money? Then answer the King's call, and set forth to travel perilous lands and slay the behemoths that rule over it!
Bounty Breaker is a 2D platforming adventure reminiscent of the original Donkey Kong arcade game. Made by gitgud Entertainment at the University of Central Florida, players pick up Dude Knight or Dudette Knight and begin an epic quest to traverse four gorgeous environments and defeat the enormous beasts that wait for them. Along the way, there will be spoils aplenty, plus the hefty bounty for defeating the monster!
What are you waiting for? These bounties aren't going to collect themselves!
Credits:
gitgud Entertainment
Character, Environment, and Logo Artist - Paul Salas
Boss Art and Animations - Melissa Almirall
Game, UI, and Menu Programming - Ernesto Alfaro
Level Design, Sound Effects, Sound Programming, and Music - Hannah Pogue
Install instructions
Extract the files from the zip folder and run the executable to play!
Thank you for your support and for playing our game!